Global Trend Value – Powerful Trend Insight
Last week we posted a live trade example of how to use the Global Trend Value (GTV) to find trend reversals. You can read that post (here). The Global Trend Value is one of many powerful data sets included in your 4XVision membership. In future posts, we will cover how to spot short term reversal, quick bounces and find trend entries, and much more.
GBPCHF Live Example – Conclusion
The top chart shot was taken shortly after the Global Trend Value reached +9 for the GBPCHF. The arrow marks the candle when/where this occurred. In a few weeks we will release a powerful update that will mark these events on live price charts in real-time (yes, really!). We are excited for our members, but those of use that build these tools are also excited to have this new upgrade to trade with!
The following chart shot was taken shortly after the Sunday open on Sept 6, 2020. We are clearly in a downtrend since the signal and if current price action holds, this downward trend will continue long term. We will provide more examples over the coming months.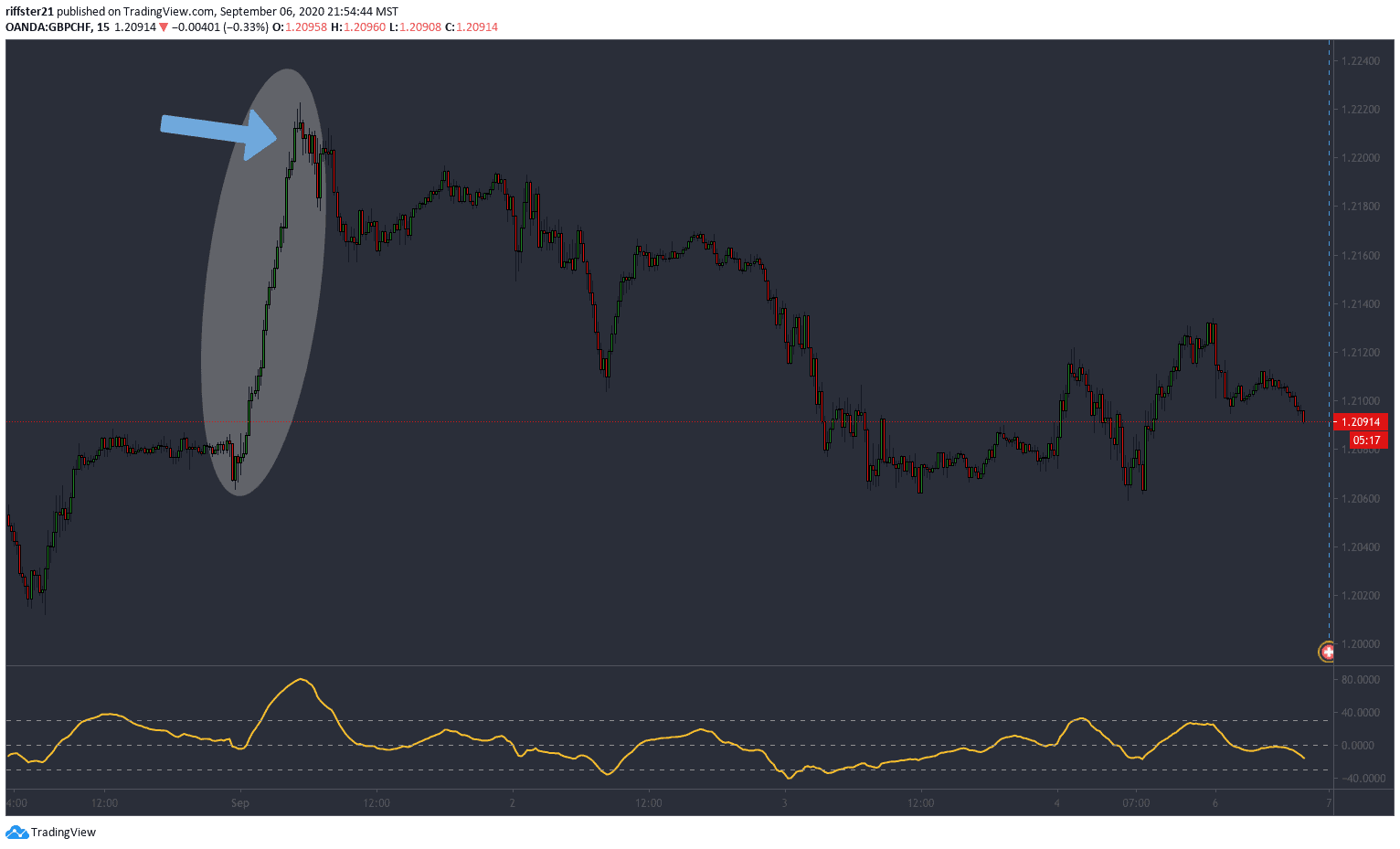 Submit Your Ideas
We love to hear from our Pro Members. If you have an idea or suggestion for one of our trading tools, please post your idea on our forum. If you would rather submit your idea privately, open a Pro Membership Support Ticket and explain your idea. We do our best to implement new ideas from our Pro Members.