4XVision – Our Team
Passionate & Driven
Our goal is to provide simple, effective and secure trading tools to the average person for generating wealth, and to become economically independent.
The Best People Making Excellent Trading Tools
With a passion for building the best trading platform and helping average traders generate wealth, we have created a team of diverse skills and backgrounds. Our team is a combination of experts in currency trading and experts in technology, distributed across our offices in the US and in India. We all are aware about the unfortunate adverse economic impact of the COVID-19 pandemic. Although we cannot control these unfortunate events what we can control is how we react to these events, how we keep a positive attitude and try to find opportunities to improve our physical, psychological and financial well-being by focusing on self, family and society. We are contributing the best we can to empower individuals during these times by giving them the required training and tools to take steps towards becoming financially independent.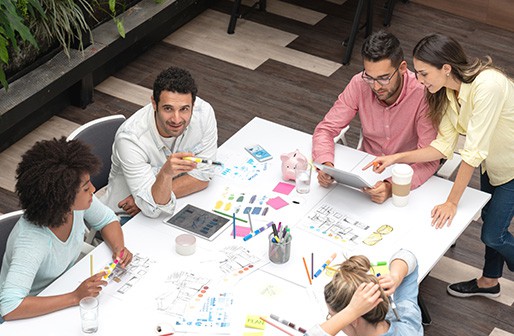 Our venture is funded by Innovecture, a global technology services company based in Salt Lake City, USA and Pune, India (www.innovect.com). Innovecture is also providing the required management, development, operations and marketing resources to this core team.
With a major focus on the banking, financial services and insurance (BFSI) sector, Innovecture has an impressive global presence in providing strategic technology solutions and architecture that enhance the business goals of our clients. Innovecture has been recognized multiple times as a UTAH 100 and Inc. 5000 fastest growing company. Innovecture has been privileged to be a major contributor in digital transformation projects for several Fortune 500 BFSI clients.
Try Our Forex Matrix Trade Signals
Become a 4XVision Pro Member and leverage the power of our fully automated trading signals!