Disclaimer: The content of this blog are my views, observations, and understanding of the topic based on my personal experience.
Like a lot of people, the thought of losing my job during the Covid-19 Pandemic was daunting. What would I do if that happened? I thought back to my upbringing and how money was always something that seemed to elude me, it brought back this same sense of uneasiness. I knew I needed to start educating myself and have something I could rely on, besides my current full-time job. I didn't have a lot of free time, but I was willing to put in the effort to try something new that would benefit my situation.
Financial Confusion
I was taught to be afraid of money. The finances had to go through the man of the family, after all, men are born to be experts in money. Now, as a recently divorced mom who is going to school full-time, I had to start taking control of my finances. Money always was a terrifying thing to me, if I wasn't allowed to be in charge of my finances, why would I want to learn? I didn't want to be afraid of it anymore, I wanted to become empowered! So, I researched. It's funny how I started to earn more money when I started to actively learn about it.
I needed to find something to help make some extra money from home, and possibly something that could turn into more! It didn't seem like I could add another thing on my plate, but I found something that really helped my view on money. It's called Currency Trading, which is a worldwide platform to buy and sell different currency pairs using the Forex Market. Have you heard of it before? It was definitely new to me, but I wanted to learn more, although it was very daunting! Going from not being invested in my own finances, to trading it worldwide? A very new experience, but I had to try.
Finding 4XVision
The way I was able to face this daunting task was by finding a website called 4XVision. Their website explained the basics of Currency Trading and how they would help me every step of the way! They had a beginner's guide available to the members and the price was a small monthly fee that included all the online software needed. I figured, what could go wrong? This was a great opportunity for me to try something new and take control of my finances. I felt really comfortable with what I found on their website, it seemed like they really wanted to help empower people to learn this new skill. I was definitely a beginner and I felt pretty confident that I could learn!
The Learning Curve
Once I got started, it was so fun to learn something new! If I had any questions, there was a forum available and they also had the Traders ready to help quickly via email. It was a bit of a learning curve, but I'm always wanting to look ahead. From my broker, I was able to create a practice trading account until I'm more comfortable using my real money. I was surprised to find that I could tailor it to my needs and trade as much, or as little, as I wanted. The really cool part about this is they have found a specific math formula to set you up for success, so it takes all of the guesswork out of it. Once I got the basics, the actual trading part didn't take very much of my time, so I am able to still do the things I normally would!
Financial Confidence
This has really helped me in many ways! I was able to learn a new skill that has helped me gain confidence with my finances, and I could do it from my own home. Everything was on my timeline, so I am able to do it whenever I have the time so it's not a burden to me.
I think this is a great opportunity for people who want to find a way to make money from home, whether that be stay-at-home moms, someone who lost a job due to Covid-19, or the person who wants to learn a new financial skill. You can tailor it to your personal situation and have it bless your life, just like it did mine.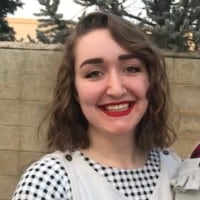 Jamie Irwin
Office Manager at Innovecture
I am currently getting my degree in Anthropology, with a special interest in Historical Archaeology. I have many passions including violin, gardening, Shaolin Kempo Karate, self-reliance, canning, reading, Harry Potter, being a mom, religion, and painting. I love to challenge myself and constantly be learning new things whenever possible!"