Understanding our Trading Tools
Our 4XVision trading tools have (for the most part) the same UI (user interface) to keep the learning curve as easy as possible.
Our goal is to teach you how to and not spend a ton of time learning how to use our tools. We designed our tools to be as user-friendly as possible.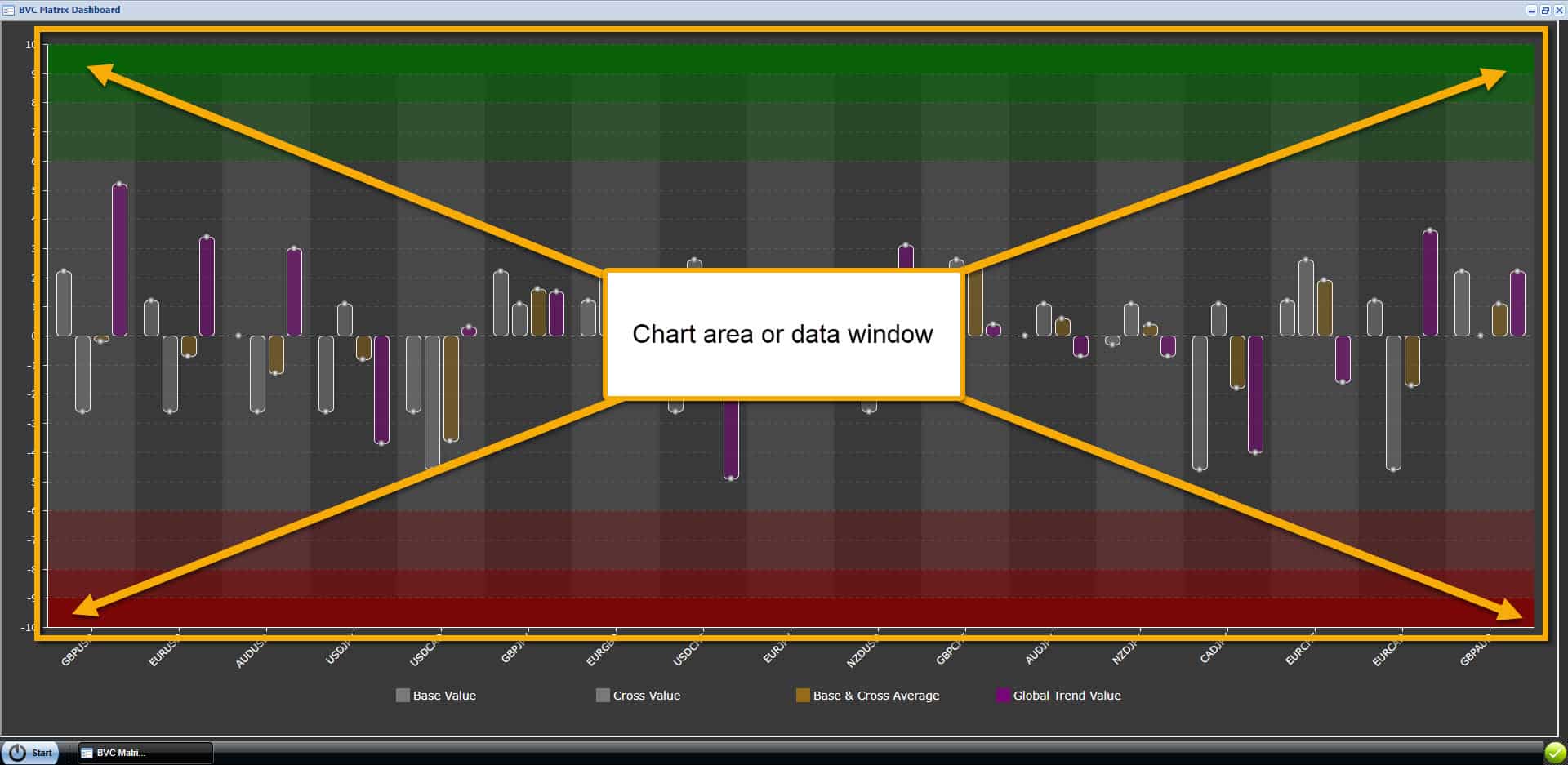 Chart or Data Window
All of our trading tools have a chart or data window to display the graphs and lines. You can resize the trading tool window by grabbing an edge and dragging.
Color areas at the top and bottom of the range are used to indicate over-bought or over-sold conditions.
Green = Over-Bought and needs to consolidate
RED = Over-Sold and needs to consolidate